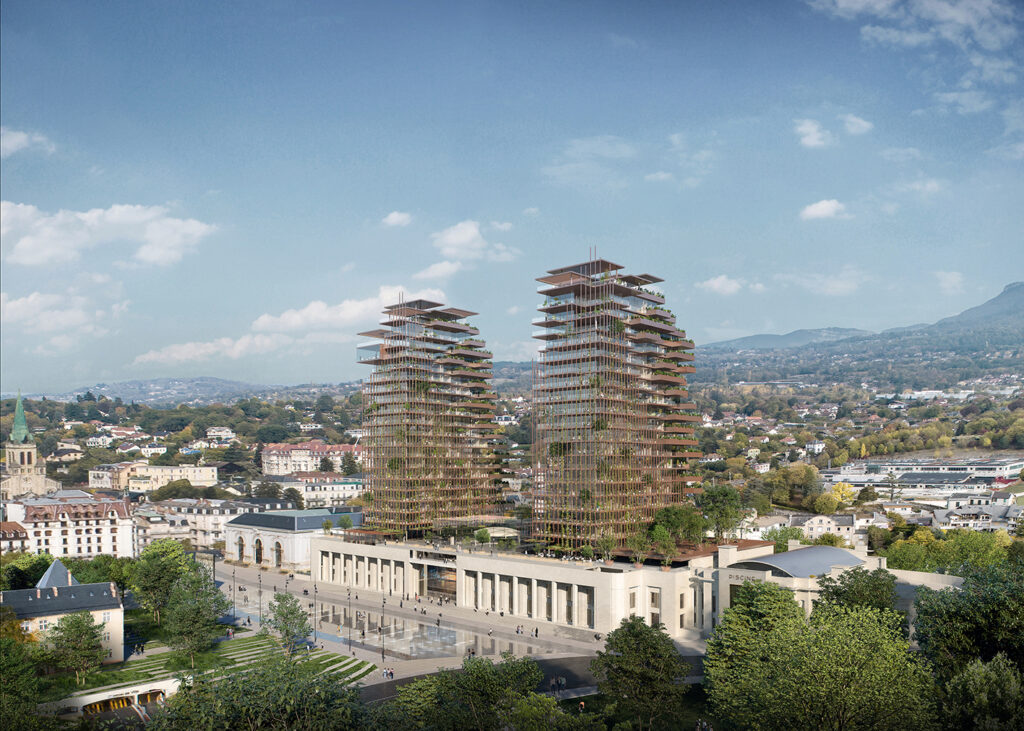 Renovation of the old thermal baths in Aix-les-Bains
Aix-les-Bains
A revealed heritage.
True project of reconquest, our work sets up the urban tools of a city which must not generate any more caesura, but on the contrary restore continuity, fluidity, recreate adventure, the unforeseeable, the surprise and emotions in a desire to reveal the potential of an exceptional historic site.
Read more

: Thermes d'Aix-les-Bains
An increased public space.
It is therefore a question of a positive project, it is not a question of razing, of demolishing in order to rebuild, but of reactivating, of reprogramming, of bringing back to life, of reinventing intensity, of connecting. Unify the soil, democratise uses and practices in order to make the former National Baths a place that brings people together. A project that contains not only urban issues, an essential economic potential for the City, but also strong ambitions in terms of programming and architecture.
Bold architecture.
Our project highlights the specificity of the site, namely this meeting point, this link between two territories going towards each other, one with the other: the city and the great landscape. The city, white, horizontal and mineral, rediscovered historical base where trade is approached through the discovery of heritage. The large landscape, brown, vertical and vegetal, inhabited by housing with multiple, varied typologies and exceptional views.
Program
Homes + offices + shops + enhancement of existing heritage + panoramic restaurant
Location
old thermal baths in Aix-les-Bains
Calendar
Competition in 2018
Client
Bouygues Immobilier + S.A.S développement
Architecture team
Lead architect: Hamonic+Masson & Associés

Structure and facade engineering office
Atelier Masse

Landscaper
A+R

Images
YAM studio + LUXIGON + Hamonic+Masson & Associés

Cost
NA

Surface
3 600 m² of housing + 9 135m² of commercial space including 1 315m² of offices