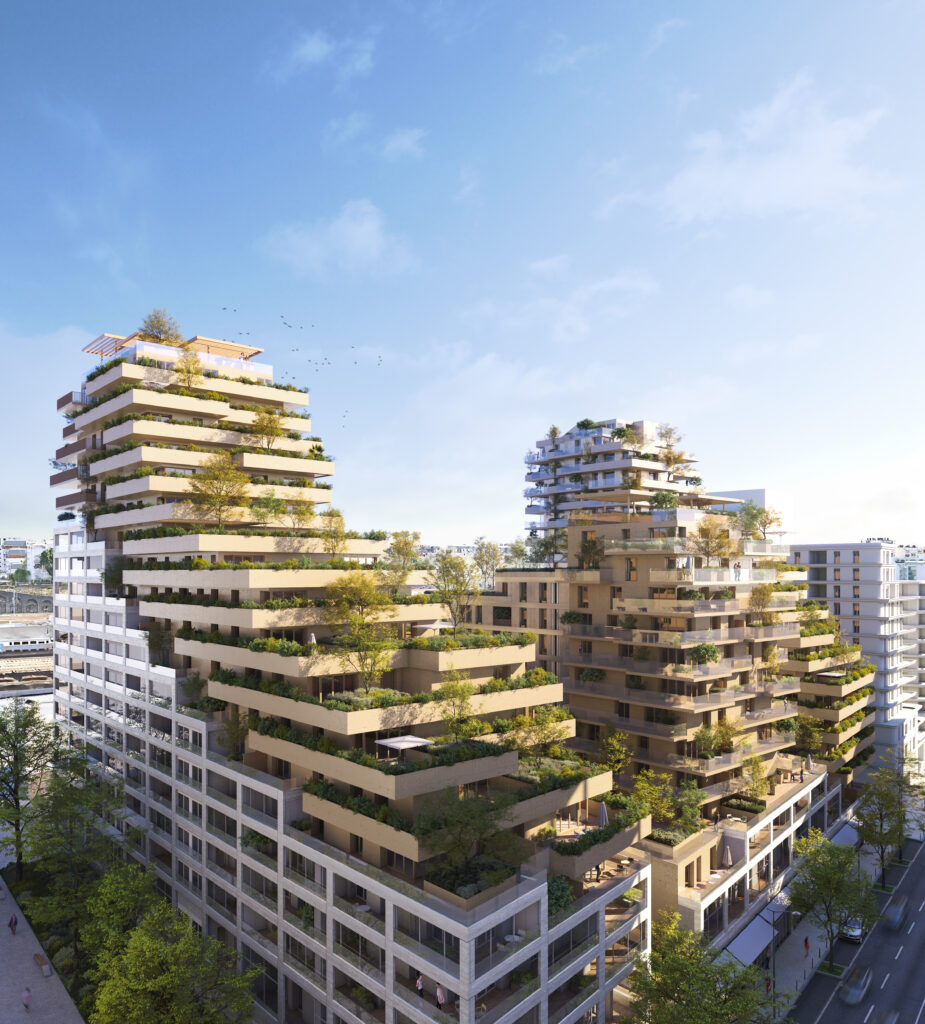 Charenton-Bercy Îlot G
Charenton-le-Pont
With its 283 homes and commercial spaces, this program contributes to the overall silhouette of the ZAC.
Located at the heart of the Charenton-Bercy operation, lot G plays an essential role, linking two levels of land and creating a new continuity between the Bois de Vincennes and the Seine.
Read more

: Charenton-Bercy Îlot G
The project features a strong landscape accompaniment spread across all the plots of the lots. Thanks to its location, it punctuates this organization and reinforces the density of trees and shrubs at all levels of the project. It also raises the question of the use and activities of these spaces between the project's floors.
This island will become an observation point with an intermediate height of 50 meters, which has an educational value. Living here means understanding and learning about the surrounding city, offering a CinemaScope architectural experience.
The morphology developed will allow for a wide diversity of typologies and housing styles. This typological richness brings a more intimate and individual scale to the homes, offering a variety of living choices.
Program
Construction of 283 homes + retails
Location
ZAC Charenton – Bercy, 94
Angle du quai des Carrières, de la rue du Pont et de la rue de Paris, Charenton-le-Pont
Calendar
Completion in 2027
Client
SAS Charenton Bercy – Bouygues Immobilier
Architecture team : Lead architect: Hamonic+Masson & Associés - Associate architect: Comte & Vollenweider.
All trades engineering office: TEM Partners
Acoustic engineering office: LASA
Landscaper: LAND ACT
Commercial project management assistance: ZUO
Environmental consultancy: Tribu Energie
BEC: BTP Consultants
Environmental approach: Certification ISO 9001, NF Habitat HQE Niveau Excellent 8

Surface
23 700 m² Lieu
ZAC Charenton - Bercy